St. Mary's, Crawley
Sunday School: We hold Sunday School on the 4th Sunday of each month at 10.00am. Children are, of course, welcome at all our services and there are toys in the Church Room. We also put on a Nativity Play in the church on Christmas morning. The Crawley group is a very friendly group and provides a wonderful way of making friends if you are new to the parish.
For information please phone Hazel Watson on 01962 776892.
St. Catherine's, Littleton
Services: Families are welcome to all our services, but those most suited to younger children are the café-style service at 4pm on 1st Sunday of each month (starting May 2016, more details to follow) and the Morning Worship service at 10am on the 3rd Sunday of each month.
Toddler Group: Meets every Monday (term-time) 10am – 11.30am in the Church Room, Church Lane, Littleton. Open to all babies, toddlers and pre-schoolers with their carers. Join us for toys, crafts, snacks and singing for the little folk; tea, coffee and chat for the big folk! For more details contact Carol Coleman (01962 881886) or visit our Facebook page: www.facebook.com/Littletonplaygroup
St. Stephen's with Lainston, Sparsholt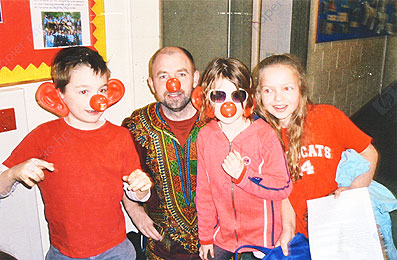 Services: Children are welcome at all our services. More details to follow.
Kidschurch: At Sparsholt we are fortunate to be able to use the primary school premises for Sunday School types of activities during term time on Friday afternoons from 3.30-4.15pm. We cater for all primary school ages. Kidschurch is run by a church team and there are videos, stories, activities, songs and parties which prove very popular.
St. Peter and Holy Cross, Wherwell
Wherwell village is lucky to have a Primary School within the village which takes children from the surrounding area. There is a close relationship between the school and the church with the Rector of Downs visiting on a regular basis, and we are pleased that the School often uses the church for its special occasions, such as Christingle, Remembrance, Harvest or Carol services.
We also have an organisation called Midday Mums in Wherwell which is held in the Village Hall on the third Monday of the month from 10.30am - 12.00pm, and provides social playtime and conversation for pre-school children and their families.
Our Parish Church holds a short, lively Family Service on the third Sunday of each month which is led by our younger congregation and their families.
Messy Church in the Downs Benefice
Messy Church is a new form of church suitable for all ages but particularly aimed at young families. It started in Portsmouth in 2004 and has since spread across the world.
Messy Church started in the Downs Benefice in October 2012 and currently circulates around the villages of Littleton, Sparsholt and Crawley. It takes place on the 2nd Saturday of each month (apart from August) and runs from 4pm to 6pm.
So what happens at Messy Church? Each month we have a Biblical theme. To date, amongst others, we have had Messy Noah, Messy Mothers and Others, and Messy Love. During the first hour we have fun doing various crafts and activities around the theme, some of which can be quite messy! We then all come together for a Bible story or talk, song and prayers, and finish up with sharing a simple cooked meal. Messy Church is free (though we welcome donations towards the cost of the meal) and is open to all, so if you'd like to see what it's all about, why not call in? Our Facebook page has the details of the next sessions together with photos from previous ones, or check the Benefice diary on this website.
We look forward to seeing you soon!
Return to Childrens' events