Our Prime Minister has told everyone to stay in their homes in a national effort to limit the transmission of Coronavirus (COVID-19). It means all churches must close with immediate effect.
Sadly, there will be no Church weddings or baptisms at this time.
Funerals at the graveside or in crematoria can still take place, in line with the Prime Minister's Statement with only next of kin present.
For live streaming of daily prayers and services, please visit: www.churchofengland.org
We can still be church beyond our buildings as we pray, love and care for the vulnerable.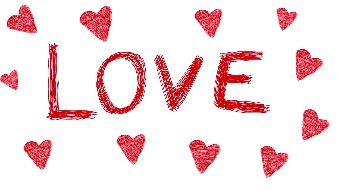 Be assured of my love and prayers for you all, Revd Jax
Please click this link to read the most recent letter from Revd Jax.
In Emergency – Coronavirus
In an emergency, please contact the Rector,
Revd Jax Machin on:
Email: revdjax@downsbenefice.org.uk
Mobile: 07761 055228
Please look at these websites to find details of how to join others online for prayer, worship, study, and community life:
The Downs Benefice: www.downsbenefice.org
Diocese of Winchester: www.winchester.anglican.org
The Church of England: www.churchofengland.org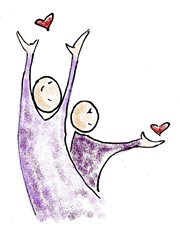 'Love the Lord your God with all your heart and with all your soul and with all your mind and with all your strength… and love your neighbour as yourself. There is no other Commandment greater than these.' (Luke 10:27)
To protect the vulnerable amongst us, please do not leave your home except for essential trips!
Today's Readings (Thursday 2nd April)
Morning Prayer
| | | |
| --- | --- | --- |
| Reading | | Exodus 9: 13-end |
| Reading | | Hebrews 12: 14-end |
| Psalm(s) | | 40 and 125 |
Evening Prayer
| | | |
| --- | --- | --- |
| Reading | | Jeremiah 23: 9-32 |
| Gospel | | John 12: 12-19 |
| Psalm(s) | | 42 and 43 |
Readings for Sunday 5th April (Principal Service)
PALM SUNDAY
| | | |
| --- | --- | --- |
| | | Liturgy of the Palms |
| Gospel | | Matthew 21: 1-11 |
| Psalm | | 118: 1-2; 19-end |
| | | Liturgy of the Passion |
| Reading | | Isaiah 50: 4-9a |
| Reading | | Phillipians 2: 5-11 |
| Gospel | | Matthew 26:14 - 27:end |
| Psalm | | 31: 9-16 |
A Prayer for all those affected by Coronavirus
Keep us, good Lord, under the shadow of your mercy.
Sustain and support the anxious,
be with those who care for the sick,
and lift up all who are brought low;
that we may find comfort
knowing that nothing can separate us from your love
in Christ Jesus our Lord.
Prayer for Today - Thursday, 2nd April
Gracious Father,
you gave up your Son
out of love for the world:
lead us to ponder the mysteries of his passion,
that we may know eternal peace
through the shedding of our Saviour's blood,
Jesus Christ our Lord.
Amen.
Resources
The Church of England site gives access to Daily Worship, Readings and Prayers. This page (link below) with Coronavirus Information has several resources which can be accessed at home.
https://www.churchofengland.org/more/media-centre/coronavirus-covid-19-guidance-churches
Liturgy and Prayer resources
https://www.churchofengland.org/more/media-centre/coronavirus-covid-19-liturgy-and-prayer-resources
Link to Bishop of Winchester's Service - Sunday 29th March.
Online services and prayers
https://www.churchofengland.org/more/media-centre/church-online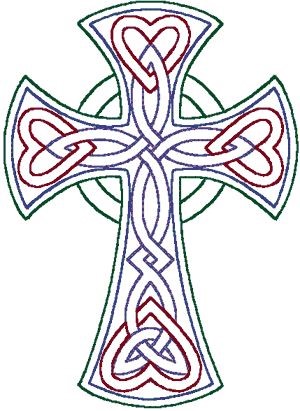 Resources for Reading, Reflection and Praying
Resources_-_Northumbria_-_Morning_Prayer
Resources_-_Northumbria_-_Midday_Prayer
Resources_-_Northumbria_-_Evening_Prayer
Resources_-_Northumbria_-_Seven_Complines_for_Seven_Days
The Five Parish Churches in the Downs Benefice
For more information please click on the image of a church below.
St Mary the Less Chilbolton
Village Street, Chilbolton, Hampshire, SO20 6BQ
St Mary's Crawley
Main Road, Crawley, Hampshire, SO21 2PZ
St Catherine's Littleton
Main Road, Littleton, Winchester, Hampshire, SO22 6QY
St Stephen's Sparsholt with Lainston
Church Lane, Sparsholt, Hampshire, SO21 2NJ
St Peter and Holy Cross Wherwell
Church Street, Wherwell, Hampshire, SP11 7JJ
In this Benefice we welcome everyone to our altars during communion.

Communicant members from all denominations are most welcome and others are invited for a blessing.