Prayer for today - Monday 30th November - Saint Andrew

Almighty God,
who gave such grace to your apostle Saint Andrew
that he readily obeyed the call of your Son Jesus Christ
and brought his brother with him:
call us by your holy word,
and give us grace to follow you without delay
and to tell the good news of your kingdom;
through Jesus Christ your Son our Lord,
who is alive and reigns with you,
in the unity of the Holy Spirit,
one God, now and for ever.
Amen.
Benefice Morning Prayer comes into your home
Tuesdays at 9:30am on Zoom. 

The theme of Benefice Morning Prayer in December will be Advent, as we look forward and                                                        prepare for Christmas.
                                                   Bring a candle.
                                                                           Come and join us!
                                        If you would like to join us for this short service please call on 01962 880 845 or send an email to the
We can then get in touch with you, sending you a copy of the service and the link to Zoom.
Services for Sunday 6th December - The Second Sunday of Advent
| | | |
| --- | --- | --- |
| 10am | (Cr) | Morning Prayer |
| 10am | (Sp) | Holy Communion |
| 10am | (Wh) | Morning Prayer |
It is necessary to book for all services. Please email the Benefice Office or call on 01962 880 845.
Masks must be worn in Church.
The Churches in The Downs Benefice are also open for Individual Private Prayer at these times:
| | | |
| --- | --- | --- |
| St Mary the Less, Chilbolton | 9am-4pm | Sundays |
| St Mary's, Crawley | 10am - 4pm | Wednesdays and Sundays |
| St Catherine's, Littleton | 10am - 4pm | Wednesday and Saturdays |
| St Stephen's, Sparsholt | 10am - 4pm | Wednesdays and Sundays  |
| St Peter & Holy Cross, Wherwell | 10am - 4pm | Sundays  |
Sunday 29th November
The First Sunday of Advent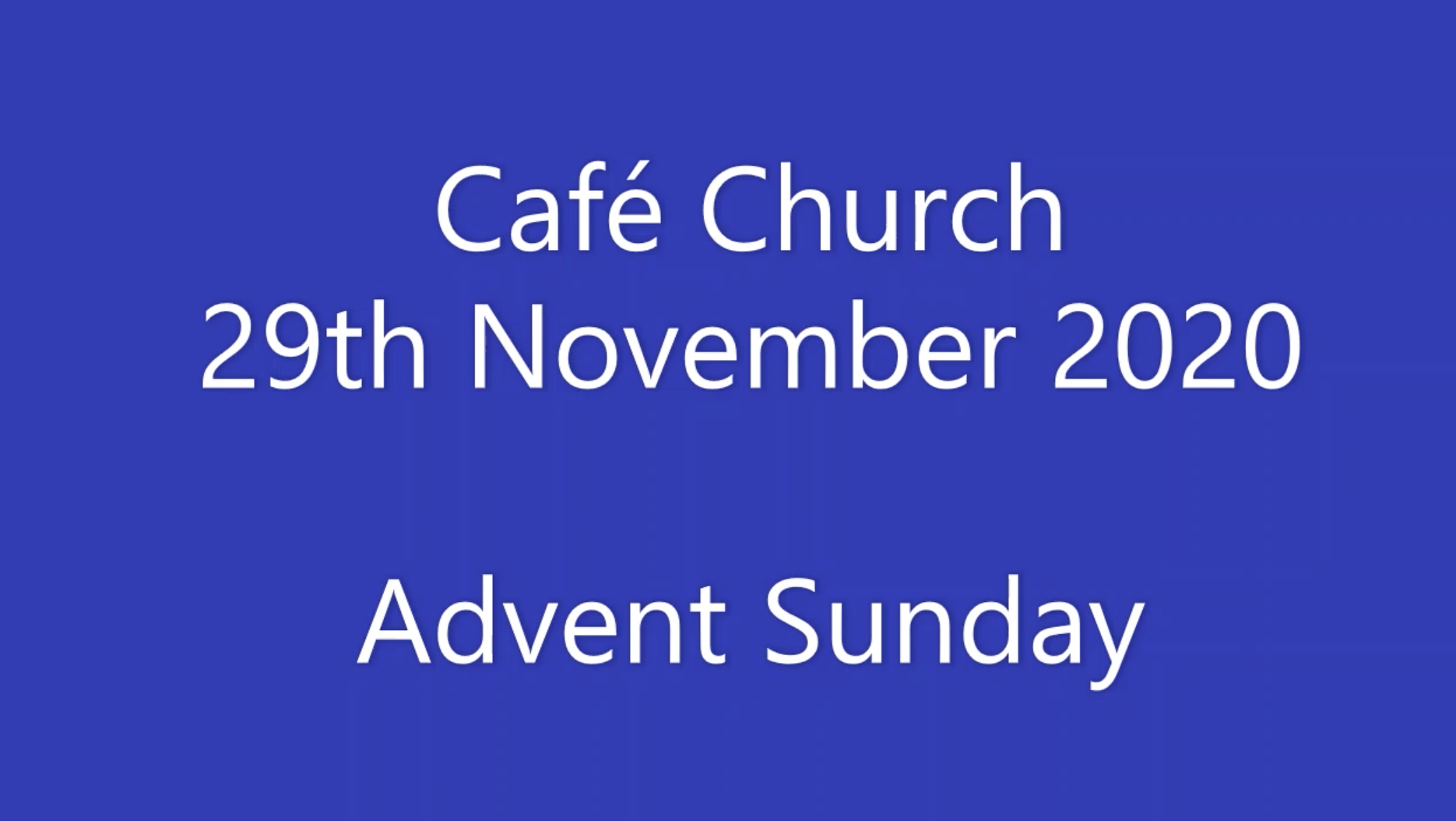 click on video to open video viewer
We are unable to open our Churches for services this Sunday - the beginning of our preparation for the ocming of Our Lord but hope you will take the opportunity to watch our Cafe Church Advent Sunday video above. 
#PrayerfortheNation

Across the world, Covid-19 has brought much sadness to many. 

'On the brink of this second lockdown we might understandably feel helpless, anxious and vulnerable.' says the Archbishop of Canterbury, Justin Welby, '… we do what we can to halt the spread of this virus – but we can still feel powerless. Is there anything else we can do? Really do?  Yes. Yes there is. We can pray. Prayer is my first response when I feel out of my depth, when I need help, when I am worried, when I am concerned for those I love... Prayer changes things.'
Join Christians from all over the UK in prayer. Every day at 6pm we will pause and pray for those impacted by

 

the pandemic. Please click here for information and resources.

 

 You can set an alarm, light a candle or use a light on your mobile phone as a prompt to pray, or you may even hear a church or cathedral bell ring as a reminder.


Follow us on social media for daily prayers, and you can find an easy to use, printable prayer booklet here, to help you as you pray over the next 4 weeks. 

Letters from Revd Jax
To see previous letters please click

Across the Downs
If you would like to receive our weekly Benefice Newsletter, please email the office so you can be added to the distribution list.
If you wish to watch any of the our previous service videos, please go to
                            Kids Corner                                 
The Five Parish Churches in the Downs Benefice
For a short history and photos of each church please click on the images below.
St Mary the Less Chilbolton
Village Street, Chilbolton, Hampshire, SO20 6BQ
St Mary's Crawley
Main Road, Crawley, Hampshire, SO21 2PZ
St Catherine's Littleton
Main Road, Littleton, Winchester, Hampshire, SO22 6QY
St Stephen's Sparsholt with Lainston
Church Lane, Sparsholt, Hampshire, SO21 2NJ
St Peter and Holy Cross Wherwell
Church Street, Wherwell, Hampshire, SP11 7JJ
In this Benefice we welcome everyone to our altars during communion.

Communicant members from all denominations are most welcome and others are invited for a blessing.