Prayer for today - Friday 17th September 

God, who in generous mercy sent the Holy Spirit
upon your Church in the burning fire of your love:
grant that your people may be fervent
in the fellowship of the gospel
that, always abiding in you,
they may be found steadfast in faith and active in service;
through Jesus Christ your Son our Lord,
who is alive and reigns with you,
in the unity of the Holy Spirit,
one God, now and for ever.
Amen.
Services for Sunday 19th September 2021
10am -  Holy Communion - Chilbolton
10am - Morning Prayer - Littleton
10am - Pet Service with Sparsholt School - The Green, Woodman Lane, Sparsholt
As it is requested we continue to observe social distancing, it is necessary to book places for these services.  Please contact the Benefice Office  on 01962 880 845 to do this.
It is also still necessary for everyone in church to be wearing masks.
Please click on the Sunday Services tab (above) for details of services going forward.
Benefice Morning Prayer comes into your home
Tuesdays at 9:30am on Zoom. 
Come and join us!
If you would like to join us for this short service please call on 01962 880 845 or send an email to the
We can then get in touch with you, sending you a copy of the service and the link to Zoom.
Our ONLINE Services
 SUNDAY 6th JUNE 
CAFE CHURCH
with the theme 'The Book of Psalms'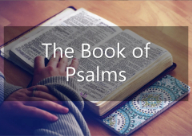 click on video to open video viewer
Previous online services can be accessed by clicking on the video link above.
Our Churches are also open for Individual Private Prayer at these times:
Masks must be worn in Church.
| | | |
| --- | --- | --- |
| St Mary the Less, Chilbolton | 10am - 4pm | Sundays and Wednesdays |
| St Mary's, Crawley | 10am - 4pm | Sundays |
| St Catherine's, Littleton | 10am - 4pm | Every day |
| St Stephen's, Sparsholt | 10am - 4pm | Every day |
| St Peter & Holy Cross, Wherwell | 10am - 4pm | Every day |

Letters from Revd Jax
To see previous letters please click

Across the Downs
If you would like to receive our weekly Benefice Newsletter, please email the office so you can be added to the distribution list.
Parish and Village Magazines
                            Kids Corner                                 
Online Resources for live streamed Sunday and daily services
8.20am Morning Prayer
10am Sung Eucharist
3.30pm Evensong       
1am and 4pm via YouTube 
1.30am via YouTube 
9.30am; 11.30am; 
6pm Compline
11am Choral Eucharist, BCP
6.30pm Choral Evensong, BCP
The Five Parish Churches in the Downs Benefice
For a short history and photos of each church please click on the images below.
St Mary the Less Chilbolton
Village Street, Chilbolton, Hampshire, SO20 6BQ
St Mary's Crawley
Main Road, Crawley, Hampshire, SO21 2PZ
St Catherine's Littleton
Main Road, Littleton, Winchester, Hampshire, SO22 6QY
St Stephen's Sparsholt with Lainston
Church Lane, Sparsholt, Hampshire, SO21 2NJ
St Peter and Holy Cross Wherwell
Church Street, Wherwell, Hampshire, SP11 7JJ
In this Benefice we welcome everyone to our altars during communion.

Communicant members from all denominations are most welcome and others are invited for a blessing.